The King's School Shenzhen International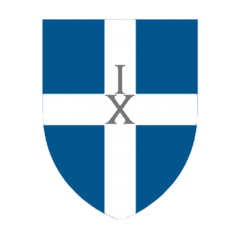 School 365 Provides The King's School Canterbury with Better Integration of Parent-School Communication and  Smart New Campus
About school
The King's School Canterbury (hereinafter referred to as King's School), founded in 597 AD, is the oldest school in UK and even Europe. The King's schools in the UK and China will conduct intensive exchange programmes to make a truly global learning institution.
Requirements:
The King's School is a comprehensive international school with multiple divisions, so the school needs an education management platform that could create encouraging online classroom management for lower grades and be integrated into the curriculum assessment system. On this basis, the senior grades need to strengthen the practical function of parent-school communication, the function of data statistics and management, and the function of dividing the authority of teachers in different departments. At the same time, the new campus in Qianhai also needs intelligent hardware and system solutions.
Solutions:
Assessment: Teachers can evaluate the learning skills (curriculum system) of each student online and share them with parents through Moments 365. So that parents can get to know their children's performances in real-time.

Class Encouragement: Teachers can send badges and daily performance tags to students through Moments 365 to encourage students and share with parents.

Announcement: School admissions can send daily activities and notices through Moments 365 and parents can receive notifications on their WeChat mini-program (which is linked to Moments 365) so that they can get involved with the school community and arrange time reasonably to better participate in their children's growth.

Appointment and Leave: the whole process is really simple and time-saving, which can be achieved by the user-friendly appointment scheduling feature.

Permission Division: Administrators can only check the information of their own department.

Smart Campus: As the intelligent construction consultant of King's School, our team carried out the overall design of the campus management system in Qianhai New Campus, and achieved data access among all subsystems to build a real intelligent campus platform.
By the use of Moments365 system, the King's School implemented parent-school communication and teaching management. Meanwhile, School365 team completed the intelligent campus construction and realized the data access of each system.
Further development of functions has been planned, such as parents can help younger students publish journals, journal permissions, etc. School365 team will provide more efficient solutions and feature support for the King's School.
Join us and become a connected school