Tungwah Wenzel International School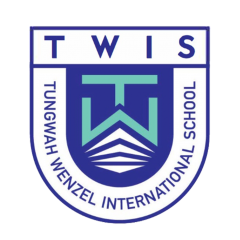 Tungwah Wenzel International School Improves Communication with Parents with Moments365
About school:
Tungwah Wenzel International School is committed to developing students' curiosity, creativity, and critical thinking to become well-rounded, independent lifelong learners.
Conveniently located in the centre of Songshan Lake's High-Tech Industrial Development Zone, TWIS campus provides the IB Primary Years Programme, IB Middle Years Programme and IB Diploma Programme with a comprehensive array of learning spaces and sports facilities.
Requirements:
In order to effectively convey the school's educational philosophy and meet parents' expectations, TWIS needed to find a unified platform that would allow parents to communicate effectively with the school and stay updated on their children's performance by receiving images, videos and announcements.
Solutions:
Moments365 – the critical module for parent-teacher communication attracted TWIS. Features that have been particularly significant for TWIS include:
Enable teachers to publish school and class announcements through a unified platform, so that historical data can be easily searched and parents won't miss any important messages.

Enhance connected parents' relationships by sharing audio, video, images and documents of their children's performance at school.

Offer built-in translation to break down language barriers between Chinese parents and foreign teachers.

Integrated with the WeChat mini program, it allows parents to communicate with teachers through the tool they prefer to use.
With Moments365, TWIS has successfully solved the problem that parents could only communicate with teachers via email. Teachers can now schedule monthly interviews through the platform. This has helped teachers save time when communicating with parents. Parents' satisfaction has improved significantly as they can get timely feedback on their children's performance at school.
Join us and become a connected school