The International Department of Foshan Foreign Language School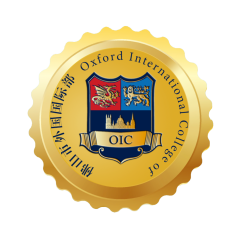 Moments365 Provides The International Department of Foshan Foreign Language School with Efficient Online Communication Tool
About school:
The International Department of Foshan Foreign Language School offers IGCSE and A-Level courses, which are known as the "gold standard curriculum" in UK, and introduces the management system of Oxford International College. The International Department uses the view of  "excellent academic education + excellent gentleman's character cultivation" to help students can get to connect with overseas learning methods in China so they can integrate into the overseas life mode as soon as possible.
Requirements:
Currently, the primary target students who use the parent-school communication platform are seniors. And the school adopts the college point system for teaching management and incentives, so the demand for parent-school interaction is more inclined to daily teaching assist functions such as notifications, curriculum system and leave.
Solution:
Share students' daily performances through the journal function, and enhance parents' participation through the function of giving likes and comments.

Integrate the school curriculum system into Moments365 to publish and use it through appropriate functions.

The school calendar function can update the school's daily arrangements and activities.

Realize two-way information transfer between parents and teachers through the function of leave and announcement.
Moments365's functions not only made daily parent-school communication more convenient and efficient but also realized two-way information delivery between parents and schools.
Join us and become a connected school