Sedbergh School in Fuzhou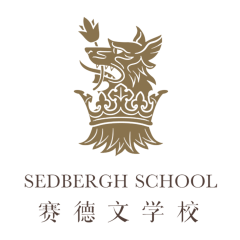 Admissions365 Provides Sedbergh School with Data Access and Paperless Enrollment
About school:
Sedbergh School in Fuzhou is a premium bilingual school jointly established by Rong Qiao Group and Sedbergh School in UK, a highly respected British private school with a history of nearly 500 years. It offers 15-year education from kindergarten to high school, where you can choose to study in domestic universities in China after graduation or go to international universities overseas to study.
Located in the Changle District, Fuzhou City, Fujian Province, the school covers an area of 159,306.66 square metres with a building area of nearly 200,000 square metres and can accommodate more than 2,700 students. It is designed to the highest standard of a century-old school.
Requirements:
The Sedbergh School hopes admissions365 can connect with iSAMS to achieve data access and improve the notification of source information and data export function. And as the Sedbergh school still send the enrollment bills manually which costs a lot of work and time for the administrators.
In addition, the school also wants to solve the corresponding data processing for the corresponding platforms of different channels.
Solutions:
Admissions365 team developed customized solutions based on Sedbergh school's needs
Access to data with the existing student management platform iSAMS (customized design)

Added unread notification for the enrollment clue.

Calculate the existing data in the system and export it as reports.

Payment bills can be customized and sent online.

Produce QR codes for different channels. And combine the data with other platforms to achieve diversion.
The Admissions365 team provides a more complete and intelligent solution for Sedbergh's enrollment, which not only helped the school achieve paperless enrollment but also improved enrollment efficiency.
So far, the activity promotion function has been used frequently, and last year the data imported by the system was more than 3,000 students.
Join us and become a connected school