Nord Anglia School Guangzhou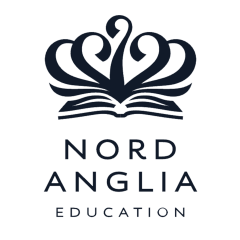 Moments365 provides Nord Anglia School Guangzhou with Smart Dismissal Feature
About school:
Nord Anglia School Guangzhou is a bilingual school that admits students between the ages of 6 to 15.
NAS integrates international education elements with national compulsory education curriculum standards and advocates the personalized teaching model.
NAS provides diversified teaching facilities and a cutting-edge teaching environment to create a healthy, comfortable and unique international learning environment for students.
Requirements:
NAS mainly wants to improve the efficiency of picking up children after school because it used to be crowded with all the students at the school gate. In addition, teachers could not verify the dismissal situation and family information immediately. Also, parents will be annoyed by the crowds and it will be difficult to find their children.
Solutions:
Due to the current school situation of Nord Anglia School, Moments365 team has provided a more reasonable solution for the school by updating the platform's dismissal function – Smart Dismiss
Parents scan the school's QR code to confirm their identity.

Children's accounts will be placed on the online waiting list.

The AI speaker will call the students' names so that the children can arrive at the school gate on time.

Teachers will click the dismissed button after the students are picked up by their parents to check the dismissal report.

Teachers can check the dismissal report and contact parents whose child is still at school right away.
The new dismissal function of Moments365 makes it more organized and allows parents to pick up their children more quickly. If there is an emergency, it can also be quickly solved through the AI speaker, and the teacher can check the data in real-time through the system-connected device and deal with it in time.
Join us and become a connected school